Square Enix expected Tomb Raider to sell 5-6 million units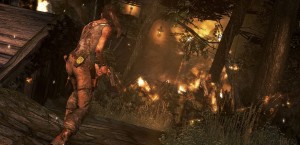 0
COMMENTS
DEVELOPER: Crystal Dynamics
COMPANY: Square Enix
PLATFORM:
Xbox
PlayStation
PC / Mac
POSTED:

@PierceJohnson
---
Square Enix expected Tomb Raider to sell 5-6 million copies, according to departing company president Yoichi Wada.
The publisher recently revealed that Sleeping Dogs sold 1.75 million units, Hitman Absolution shifted 3.4 million and Tomb Raider sold 3.6 million copies - all well below what was forecast.
Wada said each game performed worse than Square Enix expected and the sales were to blame for the company's poor financial results this year.
"Financial year 2013 was our first big attempt to release hallmark western titles, such as Hitman and Tomb Raider, without releasing a blockbuster title in Japan," he said in a Square Enix briefing session.
"We do not disclose the number of sales units anticipated in our forecast, and although I cannot mention exact unit numbers, I would like to touch on how we approach these sales figures.
"Let's talk about Sleeping Dogs: we were looking at selling roughly 2-2.25 million units in the European/North American market based on game content, genre and Metacritic scores.
"In the same way, game quality and Metacritic scores led us to believe that Hitman had the potential to sell 4.5-5 million units, and 5-6 million units for Tomb Raider in European/North American and Japanese markets combined.
"Of course, we want to hedge risk in budgeting these directly into the forecast, therefore we base the forecast on 80-90% of the total sales potential of each title. However, it is disappointing that our results fell below these marks."
Wada announced his departure from Square Enix last month, after the company posted a 13billion yen (£90million GBP) loss for the financial year.