Tomb Raider not coming to Wii U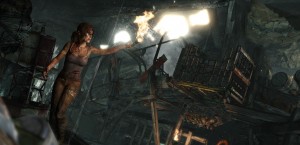 0
COMMENTS
DEVELOPER: Crystal Dynamics
COMPANY: Square Enix
PLATFORM:
Xbox
PlayStation
PC / Mac
POSTED:

@PierceJohnson
---
Fans of Nintendo and Lara Croft will be disappointed to learn that Tomb Raider is not coming to the Wii U.
The July issue of magazine GameInformer listed Tomb Raider as arriving on the Wii U next year, however they have since issued a correction stating it was a mistake.
The retraction read: "Despite the magazine listing to the contrary, the new Tomb Raider reboot is not on the way to Wii U. We apologise for the error."
Tomb Raider is expected to be available from March next year on Xbox 360, Playstation 3 and PC.