New voice of Lara Croft revealed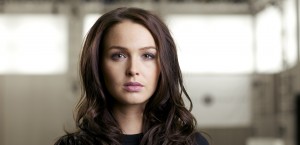 0
COMMENTS
DEVELOPER: Crystal Dynamics
COMPANY: Square Enix
PLATFORM:
Xbox
PlayStation
PC / Mac
POSTED:

@PierceJohnson
---
True Blood actress Camilla Luddington will be the new voice of Lara Croft.
Square Enix announced the English-born Luddington would be the voice and performance actress of the famous video game adventurer in the next Tomb Raider.
Darrell Gallagher, head of studio at Crystal Dynamics, said: "This has been one of the most important jobs for us to get right.
"This Tomb Raider game is very different to any other and we are demanding far more from the voice and performance acting than ever before as we take the franchise in a new direction."
Luddington will be the first actress to do full motion-capture for Lara Croft.
The newest Tomb Raider will be a reboot of the series, following a 21-year old Lara Croft embarking on a life of adventure.
Tomb Raider is set for release 5 March 2013.