Tomb Raider reboot delayed until 2013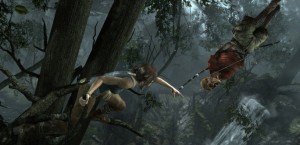 0
COMMENTS
DEVELOPER: Crystal Dynamics
COMPANY: Square Enix
PLATFORM:
Xbox
PlayStation
PC / Mac
POSTED:

@MTamerA
---
A message on the official Eidos message board from Crystal Dynamics' head honcho Darrell Gallagher has said the next iteration of the anticipated Tomb Raider game will not be ready until next year.
Despite earlier reports that the game would be released later this year, Gallagher said the priority was "is to make sure we fully deliver the very highest quality game. In order to do this, we have decided to move the game's release date by a few months, from Fall 2012 to the first quarter of 2013.
"We're doing things that are completely new to Tomb Raider in this game and the additional development time will allow us to put the finishing touches into the game and polish it to a level that you deserve."
Despite this, there has been a new screenshot released, but we don't think that's enough to compensate. Maybe a demo, eh? That would be better…