Assassin's Creed 3 gets patched ahead of DLC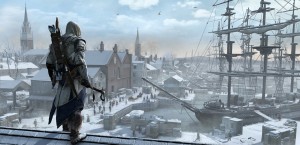 0
COMMENTS
DEVELOPER: Ubisoft
COMPANY: Ubisoft
PLATFORM:
Xbox
PlayStation
PC / Mac
POSTED:

@PierceJohnson
---
Ubisoft has released a new patch for Assassin's Creed 3 ahead of the imminent release of downloadable content.
The patch fixes a number of issues and bugs, including an annoying bug that was deleting users' saved games.
Click here to take a look at the full list of fixes.
The first DLC for Assassin's Creed 3, The Tyranny of King Washington, has been given a release date of 19 February.
Ubisoft recently announced that a new Assassin's Creed game would be released within the next year.