New Assassin's Creed game confirmed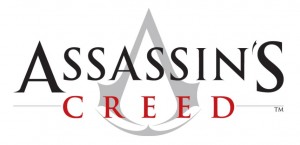 0
COMMENTS
DEVELOPER: Ubisoft
COMPANY: Ubisoft
PLATFORM:
Xbox
PlayStation
PC / Mac
POSTED:

@PierceJohnson
---
Ubisoft has revealed that there will be a new Assassin's Creed game between 1 April 2013 and 31 March 2014.
It also looks like it will move away from the American Revolution setting of Assassin's Creed 3 and focus on a new lead character.
Ubisoft CEO, Yves Guillemott, confirmed the news during a conference call, saying it will be another 'major leap forward' in the series.
"We are delighted to announce today that in financial year '14, we will introduce an all-new Assassin's Creed hero, within an all new team and time period, and we expect it to be another major leap forward for the franchise," he said.
"It is the benefit of multiple teams working on multiple chapters of the product, each getting several years to make their versions of an Assassin's Creed game."
There are many possible settings for the next Assassin's Creed game, with the likes of Fuedal Japan and the French Revolution being popular choices amongst fans.
The franchise has seen yearly installments since Assassin's Creed 2 was released in 2009.