Michael Fassbender starring in Assassin's Creed movie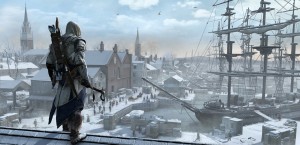 0
COMMENTS
DEVELOPER: Ubisoft
COMPANY: Ubisoft
PLATFORM:
Xbox
PlayStation
Nintendo
Mobile
PC / Mac
POSTED:

@PierceJohnson
---
Prometheus actor Michael Fassbender will star in and co-produce an Assassin's Creed movie.
A report on Variety has suggested Fassbender will play the lead role in the film.
Nothing has been confirmed but rumours suggest that the Assassin's Creed film will be based on the first game from the franchise, meaning that Fassbender could play Altair.
CEO of Ubisoft Motion Pictures, Jean-Julien Baronnet, said: "Michael Fassbender was our first choice.
"Michael is an extremely smart, talented, versatile and committed actor."
As well as starring in Prometheus, Fassbender also played Magneto in the recent X-Men: First Class film.
Ubisoft are also interested in developing films for the Splinter Cell and Ghost Recon series of games in the future.