EA wants to revive old IP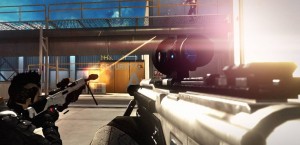 0
COMMENTS
COMPANY: EA
PLATFORM:
Xbox
PlayStation
Nintendo
Mobile
PC / Mac
POSTED:

@PierceJohnson
---
EA wants to revisit old IP despite disappointing sales for recent titles.
The company has brought back several brands in recent times which have been met with mixed responses.
A sequel to the SSX reboot appears to be likely following the games good reviews however the company admitted that Syndicate wasn't a success.
Speaking to CVG, EA labels president Frank Gibeau said: "Syndicate was something that we took a risk on. It didn't pay off – it didn't work.
"But in general it doesn't change my appetite for wanting to go look in the library and see what we have and maybe bring back some IPs for the next-generation. That's the nature of the business; some stuff works, some stuff doesn't.
"I think SSX was a very successful launch for us and there was some online innovation there that really showed why it made sense to bring that back.
"It's done well and you'll probably see more in the future. There are numerous IPs that I think about all the time like Command & Conquer and Sim City – which is a brand we've brought back after seven years."
A sequel to Bulletstorm was also scrapped by EA in April due to lower-than-expected sales.