Xbox One S Minecraft Bundle coming soon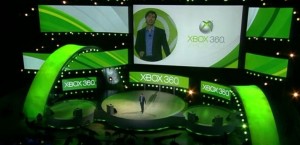 0
COMMENTS
---
Yes, with the hectic gaming period upon us - where the last few months of every year seem to result in some kind of gaming overload as everyone rushes to fill the market with the newest releases - there will no doubt be a host of new console deals.
Microsoft are first off the blocks with a bundle aimed at the many, many, many Minecraft fans out there. Though it's a mystery who exactly will want another copy of the game as surely everyone on Earth owns it in one form or another by now. Right?
If not, or you just want a shiny new Xbox One S, then this is the deal for you. Coming with the folling features:
Xbox One S console (500 GB) with built-in 4K Ultra HD Blu-ray player, and 4K video streaming plus HDR for video and gaming.
New Xbox One S wireless controller with expanded range and Bluetooth support for Windows 10 PCs.
Minecraft: Xbox One Edition download code.
Minecraft: Xbox One Edition Favorites Pack download code, which features the Festive Mash-up Pack, Halo Mash-up, Fantasy Texture Pack, Natural Texture Pack, City Texture Pack, Battle & Beasts Skin Pack and Battle & Beasts 2 Skin Pack.
Minecraft: Xbox One Edition Builder's Pack download code, which includes Biome Settlers Skin Pack, Cartoon Texture Pack, Candy Texture Pack, Plastic Texture Pack, Pattern Texture Pack and the Greek Mythology Mash-up.
Minecraft: Windows 10 Edition Beta download code.
14 day Xbox Live Gold trial membership.
The bundle is available now at participating retailers in the United States and Canada, including Microsoft Stores and microsoftstore.com, for $299.99 USD, £249.99 or local equivalent, with the following markets becoming available shortly thereafter:
October 11, 2016: United Kingdom, Western Europe & Central Europe
November 1, 2016: Australia & New Zealand
Coming Soon: Asia & Latin America
Though it does seem weird that a Minecraft bundle set DOESN'T come with the Minecraft Story Mode game - which would seem an obvious addition. Ah well, feel free to start building your blocky masterpieces with this bundle.