Tomb Raider 2 out on iOS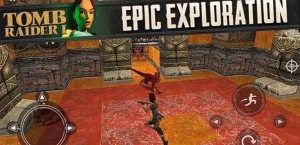 0
COMMENTS
DEVELOPER: Crystal Dynamics
COMPANY: Square Enix
POSTED:

@MTamerA
---
Square Enix has finally released original Tomb Raider 2 on iOS devices.
The game costs £1.49GPB or $1.99USD and is the original port of the 1997 classic and includes the Golden Mask expansion.
You'll get to relive the adventures in Venice and Tibet as well as going deep under sea.
A classic game and looks great on mobile devices, you can get it here.