AGTV: Tomb Raider developer interview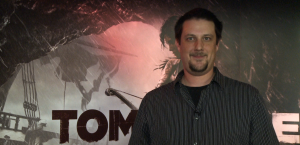 0
COMMENTS
DEVELOPER: Crystal Dynamics
COMPANY: Square Enix
PLATFORM:
Xbox
PlayStation
PC / Mac
POSTED:

@MTamerA
---
ArabicGamers has been all over the Tomb Raider news, especially as this is one of a few AAA title games which will be supported in Arabic.
In the first of two interviews with the Crystal Dynamics team, we catch up with Noah Hughes, the creative director and steward of the franchise, to talk about Lara's character development and why the reboot was so important.
Make sure you read our single player preview here and our multiplayer preview here.