Halo 4's Spartan Ops DLC gets trailer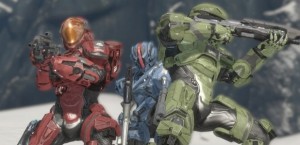 0
COMMENTS
DEVELOPER: 343 Industries
COMPANY: Microsoft
POSTED:

@PierceJohnson
---
Microsoft has released a trailer for Spartan Ops episode seven.
It's due for release next week as the first of 10 new episodes consisting of 50 new missions.
Episode seven is set six months after the events of the main Halo 4 campaign and focuses on two Spartan squads, Crimson and Majestic.
"As Lasky confronts Halsey for her actions, the Infinity is invaded by Promethean Knights and Sangheili terrorist Jul 'Mdama gets closer to unlocking the secrets of the Librarian," reads the episode blurb.
Episode seven will launch 28 January. Check out the trailer below.