New Halo 4 trailers and game details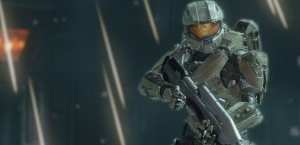 0
COMMENTS
---
After headlining Microsoft's E3 presentation, fans of the Halo franchise will be glad to hear there is a lot more information on the upcoming game which will be released in November this year.
Not only is there a set of new screenshots and videos which can be found below and on our TV channel on the site or on YouTube, but there is now a lot more information on how the game will fit into the Halo universe.
The biggest things to note are obviously the episodic release of cinematic and game modes, which we'll come on to in a minute.
To start with you can expect to see the return of Master Chief and his digital crush Cortana, as we've previously mentioned. Gamers can expect a new campaign mode which sees Master Chief "on an emotional journey fraught with personal demons and the most daunting challenges he's ever faced." We can also expect a "darker and personal story" that 343 Industries say will humanise Master Chief. Also, expect the relationship with Cortana to be explained too. Will they, won't they…?
You'll also be exposed to new environments, new enemies, harder AI and most importantly, new weapons. You can also play the campaign with up to four people meaning you'll the freedom to play how you want.
And speaking of multiplayer game modes, you'll be able to build your own custom Spartan-IV "supersoldier" and progress through all the co-operative and multiplayer game modes. All of your multiplayer experience (other than the campaign) will take place on the ship Infinity, and your progression will have a direct impact on your progress, appearance and arsenal on the battlefield.
We mentioned the episodic content above, that will come in the shape of Spartan Ops. Simply put, Spartan Ops is the weekly episodic content which follows the events of Halo 4. It will focus on a new team of Spartans, the Majestic Squad, and there will be weekly gameplay missions which can be completed solo or with co-operatively with up to four players. This content will be free.
Those are the main features, but enough words! Here are some screenshots and a trailer!