No Tomb Raider demo before launch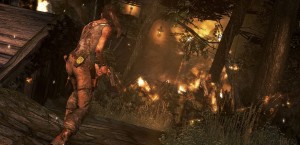 0
COMMENTS
DEVELOPER: Crystal Dynamics
COMPANY: Square Enix
PLATFORM:
Xbox
PlayStation
PC / Mac
POSTED:

@PierceJohnson
---
Crystal Dynamics has confirmed a Tomb Raider demo won't be released before the launch of the game.
The publisher's global brand director, Karl Stewart, said they didn't want anything to spoil the Tomb Raider story.
"There are no plans to release a demo of the game pre-launch." Stewart wrote on Twitter. "We don't want to spoil the story."
"We've weaved such a personal story we don't believe spoiling it by having you wait a week or so to play on, delivers on our promise."
It was also confirmed that there would be no Season or Online Pass for the multiplayer side of the game.