English language Skyrim Kinect voice commands today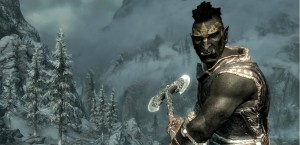 0
COMMENTS
DEVELOPER: Bethesda
COMPANY: Bethesda
POSTED:

@MTamerA
---
Kinect voice command support for critically acclaimed Skyrim has been launched today.
There will be over 200 voice commands and you can issue the commands in either English or Dragon - yes, Dragon…
You'll be able to do everything from inexact with the environment, cast spells and command followers, as well as barter, use the map and many more.
Other supported languages - French, Italian, German and Spanish - will be released in the coming weeks.
You can see the full list of commands here.