Rockstar not giving a timeline for next GTA 5 assets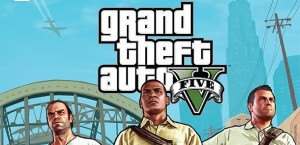 0
COMMENTS
DEVELOPER: Rockstar
COMPANY: Take-Two Interactive
PLATFORM:
Xbox
PlayStation
POSTED:

@PierceJohnson
---
Rockstar isn't providing a timeline for the next release of Grand Theft Auto 5 assets.
So far fans have been treated to two official trailers and several batches of screenshots for what is probably the most highly anticipated game this year.
However there has been a long gap since the last information was released and fans are starting to get impatient.
"Sorry, we can't provide a timeline as to when you can expect more info or media from GTAV," said a Rockstar representative on the publisher's site.
"Right now we're just bunkered down busy working on the game and aren't ready to share anything new - please be patient and of course there will be more to see in the months leading up to game release. Thank you."
Grand Theft Auto 5 has been given a release date of 17 September for Xbox 360 and PlayStation 3.