GTA V to potentially launch early 2013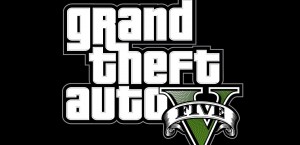 0
COMMENTS
---
It's unlikely to launch this year, but the next installment of GTA will probably be released in early 2013, according to Sterne Agee analyst Arvind Bhatia.
In a report from
Gamesindustry.biz
, Bhatia said the game would likely be launched in the fourth fiscal quarter for Take-Two and would therefore allow Take-Two to benefit financially from the release, despite missing the peak holiday release dates of summer and Christmas. Furthermore, there may even be Wii U support...
"We believe releasing GTA V in F4Q instead of F3Q will provide four advantages to TTWO: 1) a less crowded window away from the big holiday releases such as Call of Duty, Assassin's Creed etc. Recall, the previous GTA title (GTA IV) was released on April 29, 2008, i.e., also away from the holiday period; 2) smoother earnings in FY14 especially if GTA V launches in the last month of FY13 (March 2013); in other words it will result in stronger GTA V catalog sales in FY14; 3) a larger installed base including the potential for launch on Nintendo Wii U; and 4) an extra couple of months to polish the game." Said Bhatia.
And it makes sense. With the Take-Two release schedule this year including Bioshock: Infinite, XCom, Borderlands 2, Spec Ops and of course Max Payne, it wouldn't make any sense for GTA V to be released at any time this year.
GTA V was announced last year but no release date was ever mentioned, despite a teaser trailer being released.
In February, Take-Two CEO Strauss Zelnick said GTA V "is making great process" and that it "promises to continue Rockstar's incredible track record of delighting fans by raising the bar in interactive entertainment".
Later Rockstar also said it was "very hard at work on the game and are excited as well to show and tell you more as development progresses - expect that we'll be talking much more about GTA V starting at some point in a few months' time."
We'll keep you posted, but here's the trailer...