New screenshots for GTA V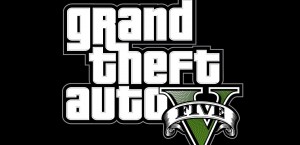 0
COMMENTS
DEVELOPER: Rockstar
COMPANY: Take-Two Interactive
PLATFORM:
Xbox
PlayStation
Nintendo
Mobile
PC / Mac
POSTED:

@PierceJohnson
---
Rockstar has released two new screenshots for Grand Theft Auto 5.
Not much has been seen of the game since last year, but today Rockstar went some way to pleasing fans by publishing two new visuals.
In the latest Asked and Answered, Rockstar said: "We are very busy working on the game! Everything is going well, but the game is a huge project. We should have more information and some new assets for you soon.
"As we have said before, we have often had long gaps between asset releases on previous games and will continue to do so in the future. We are sorry if you find this frustrating, but please understand, we don't do this because we 'don't care about our fans' 'don't respect our fans' 'hate GTA fans etc' – precisely the opposite!
"We do it because we want to make sure we only release 100% correct information, and because we want to keep plenty back for the actual game release so there are still lots of surprises when you play it."
Check out the new screenshots below.
It is not yet known when Grand Theft Auto 5 will be released.