Rockstar dismisses GTA 5 'conspiracy theories'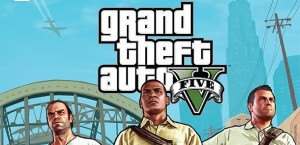 0
COMMENTS
DEVELOPER: Rockstar
COMPANY: Take-Two Interactive
PLATFORM:
Xbox
PlayStation
PC / Mac
POSTED:

@PierceJohnson
---
Rockstar Games has dismissed several 'conspiracy theories' that have come to light following the delay of Grand Theft Auto 5.
Earlier this week GTA 5 was pushed back from spring 2013 to a 17 September launch date.
The decision was met by much criticism from fans, with some claiming the move was made to port the game to the next-generation consoles.
"To those of you saying or seeing various conspiracy theories about there being some other ulterior motive for this delay, rest assured that they're all nonsense," read a statement on the Rockstar website.
"Literally the only reason we've delayed the release is because we want the game to be as good as it needs to be."
The publisher also revealed the GTA 5 box art will be revealed 'a bit later as well'.
Check out the latest GTA 5 trailer here.