Sony CEO suggests PS4 could launch after next Xbox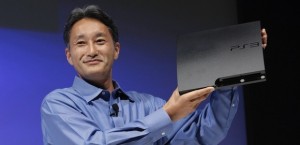 0
COMMENTS
COMPANY: Sony
POSTED:

@PierceJohnson
---
The next PlayStation could gain an advantage by launching after the next Xbox, according to Sony CEO Kaz Hirai.
There have been multiple reports claiming that the next-generation consoles from both Sony and Microsoft will launch around the same time.
However Hirai believes it would be wise to wait and see what the competition comes up with.
"Why go first when your competitors can look at your specifications and come up with something better?" Hirai told The Times.
There are other senior sources who believe it would be unwise for Sony to give Microsoft another huge head start, as they did when the PlayStation 3 launched a year after the Xbox 360.
The next PlayStation could be revealed in a behind closed-doors event next month.