Sony reportedly ready to drop the DualShock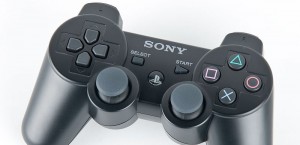 0
COMMENTS
COMPANY: Sony
POSTED:

@PierceJohnson
---
Sony is prepared to drop the DualShock controller for the next-generation PlayStation, according to reports.
Sources close to the issue have told CVG that new controllers are in the process of being tested, complete with biometric sensors on the grips and an LCD touchscreen.
Another source said that PlayStation engineers are 'trying to emulate the same user interface philosophies as the PS Vita'.
Sony has yet to comment on the reports.
The DualShock made its debut in 1997 with the first PlayStation and has been Sony's main controller ever since.
Last year Sony patented a new controller that was a hybrid of the DualShock and PlayStation Move controls, although this was not believed to be for a next-gen console.