Sony patents DualShock/Move controller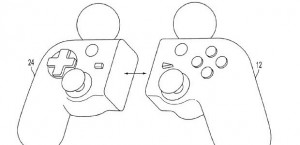 0
COMMENTS
COMPANY: Sony
POSTED:

@PierceJohnson
---
Sony has patented a new controller that is a hybrid of the DualShock and Move controls.
It's been given the title of Hybrid Separable Motion Controller, as it can separate into two different pieces.
Each piece contains its own magnetometer, accelerometer, gyro, vibration function and speaker.
The patent was filed in May of last year and published yesterday, with reports suggesting that it is probably related to the PlayStation 3 instead of a next-generation console.
Take a look at design images of the controller below.