PlayStation Cross Buy initially just for Europe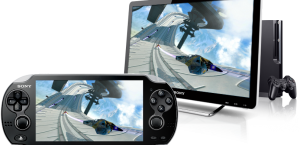 0
COMMENTS
COMPANY: Sony
PLATFORM:
PlayStation
Mobile
POSTED:

@PierceJohnson
---
The new PlayStation Cross Buy promotion will initially only be available in Europe, according to SCE Worldwide Studios president Shuhei Yoshida.
Sony announced the Cross Buy promotion last week at Gamescom 2012, where buying a PlayStation 3 game would lead to you getting the PlayStation Vita version for free.
Yoshida told Famitsu (via Andriasang) that Cross Buy has only been confirmed for Europe so far.
He later took to Twitter to confirm that Cross Buy will hit North America eventually but they are still undecided on Japan.
The games currently included in the Cross Buy offer are PlayStation All-Stars, Sly Cooper: Thieves in Time and Ratchet & Clank: Q Force.
Yoshida also claimed that consumers are happy with the PS Vita hardware but the handheld needs more games.
He added that Sony plans on offering more hardware bundles in the future which offer greater value.