Capcom reports improved financial results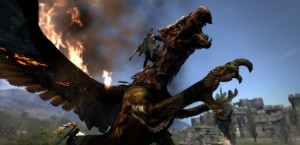 0
COMMENTS
COMPANY: Capcom
PLATFORM:
Xbox
PlayStation
Nintendo
Mobile
PC / Mac
POSTED:

@PierceJohnson
---
Capcom has reported improved financial results for the fiscal quarter ending 30 June 2012.
Revenue for the three month period topped £151million GBP, an increase of 55.8% from the same quarter last year.
The success is mainly due to sales of Dragon's Dogma, which has now shipped over one million units worldwide.
Selling 450,000 copies of Resident Evil: Operation Raccoon City also helped.
Last month Capcom announced that there would be a sequel to Dragon's Dogma following the RPG's success.