Borderlands 2 success could establish franchise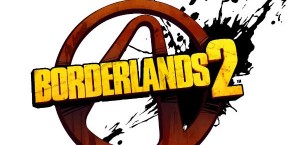 0
COMMENTS
DEVELOPER: Gearbox Software
COMPANY: 2K Games
PLATFORM:
Xbox
PlayStation
PC / Mac
POSTED:

@PierceJohnson
---
If Borderlands 2 is a success it could pave the way for more installments in the future.
Gearbox Software CEO Randy Pitchford was asked whether more games could follow in the franchise if Borderlands 2 is well received.
He told CVG: "Maybe. I tend to take each decision as they come. When we started Borderlands 2 I think we were making a great decision. I felt at the time that, if we didn't work on a sequel, then fans of the first game would have burned our building down.
"We'll see where we are after Borderlands 2. We do have incredible momentum behind this series now. There is an incredible passion, and if it's a commercial success there will be hopes that we'll keep that going, so I do expect at least that there would be DLC for Borderlands 2."
Pitchford also spoke of spending double the budget of the original.
He added: "We're scaling for success, though we're doing so responsibly. I think we've spent about twice as much on development as we did in the first game.
"We do already have the sequel established from the first Borderlands, yet we're spending twice as much, which means – wow!"
Borderlands 2 arrives 21 September on Xbox 360, PS3 and PC.