Rambo game hitting PC and consoles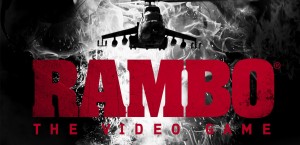 0
COMMENTS
DEVELOPER: Reef Entertainment
COMPANY: Reef Entertainment
PLATFORM:
Xbox
PlayStation
PC / Mac
POSTED:

@PierceJohnson
---
Reef Entertainment has announced Rambo: The Video Game.
It is set for a release on PC, PlayStation 3 and Xbox 360 later this year.
The project was first revealed last summer but since then the developers haven't released any new information.
Reef Entertainment commercial director, Craig Lewis, said: "We have been quiet since we acquired the Rambo license last August.
"During this time we have been dedicated to creating a video game for consoles and PC that will allow Rambo fans and gamers across the globe to really get under the skin of Rambo and wield his iconic weapon-set in battle."
Rambo: The Video Game is set to be revealed at Gamescom next month.