Resident Evil 6 could have fourth campaign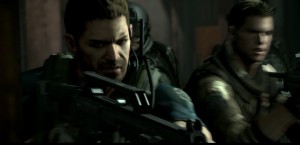 0
COMMENTS
DEVELOPER: Capcom
COMPANY: Capcom
PLATFORM:
Xbox
PlayStation
PC / Mac
POSTED:

@PierceJohnson
---
A demo could have revealed a fourth campaign in Resident Evil 6.
The game is currently set to feature three campaigns featuring characters Leon Kennedy, Jake Muller and Chris Redfield.
Data files hidden within the demo's code have been spotted by NeoGAF and GameFAQs members which suggest the possibility of a fourth story featuring Ada Wong.
When asked by Eurogamer about an Ada Wong campaign, a Capcom spokesperson said: "While it is correct that at E3 we confirmed that Ada Wong would feature in Resident Evil 6, we have no comment on the reports that are currently circulating."
We'll have more news regarding a possible fourth campaign soon.
Resident Evil 6 is set to launch 2 October. For more details of the game click here.