First details of Resident Evil 6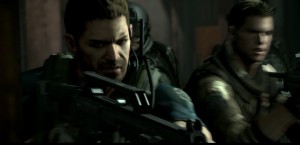 0
COMMENTS
DEVELOPER: Capcom
COMPANY: Capcom
PLATFORM:
Xbox
PlayStation
PC / Mac
POSTED:

@PierceJohnson
---
Details of the upcoming Resident Evil 6 game were revealed at E3.
This includes a first look at an online four-player co-op crossover feature which allows for individual character campaigns to intersect during certain missions.
When this happens the game reaches out and finds a co-op team playing the same mission as you and your co-op partner to bring them into your game.
This essentially leads to four-player boss battles and at certain times you'll swap partners in order to progress.
The single-player campaign will follow three overlapping storylines, containing previously established characters Leon Kennedy and Chris Redfield, as well as newcomer to the series, Jake Muller.
Their mission is to chase Ada Wong, who may or may not be responsible for the latest outbreak of zombies to hit the franchise.
The gameplay will see the series return to the darker atmosphere of the first three games; however it will be faster paced compared to previous outings with motorbike chases and crashing helicopters being a feature.
Characters in Resident Evil 6 will have finishing moves for when an enemy is stunned, such as knife executions and kicks to the head. They will also be able to move while shooting and dive backwards to avoid zombies as they fire bullets.
Resident Evil 6 is set for release on 2 October this year.