NiGHTS into Dreams confirmed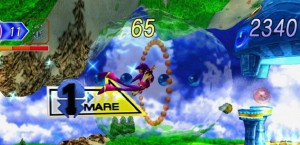 0
COMMENTS
DEVELOPER: SEGA
COMPANY: SEGA
PLATFORM:
Xbox
PlayStation
PC / Mac
POSTED:

@PierceJohnson
---
SEGA has confirmed NiGHTS into Dreams will be re-made.
Earlier this week the company released an image from an unidentified game on their Facebook page.
This got fans guessing as to what SEGA had planned and now they've confirmed NiGHTS into Dreams will be receiving a HD update for Xbox Live Arcade, PSN and PC this year.
Vice president of digital business at SEGA, Chris Olson, said: "The SEGA Saturn offered many unique gaming experiences, and NiGHTS into Dreams stands out as one of the most recognizable titles that found a home on the system.
"We've gotten a lot of requests about this game over the years, and are very happy to be able to give both former Saturn owners and new players a chance to play it in its most beautiful form to date this autumn."