Sony's Gaikai streaming could hit multiple platforms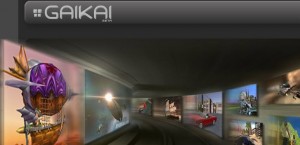 0
COMMENTS
COMPANY: Sony
POSTED:

@PierceJohnson
---
Sony could use their deal with Gaikai to stream games to products other than consoles.
The company recently announced the purchase of cloud-streaming service Gaikai for $380million USD.
Sony Computer Entertainment boss Andrew House spoke about the potential to expand the service to other Sony products.
House told the Wall Street Journal: "Gaikai's services will be focused on Sony's game machines… expanding the technology to other Sony products is absolutely within the frame."
This means users could potentially stream games to their tablets and smartphones in the future.
House added: "[The deal] is recognition on Sony's part that the cloud and cloud streaming technologies are going to have a profound and possibly a very positive impact on not only our game business, but also in the way our consumers interact with and obtain content in general."
Yesterday Microsoft reacted to Sony's acquisition of Gaikai by saying it already offers cloud-streaming through Xbox Live.