Virginia - new cinematic trailer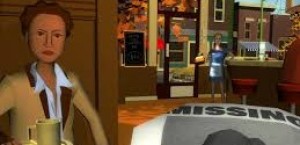 0
COMMENTS
---
Upcoming mystery thriller game gets a fresh new trailer.
Comparisons for Variable State's upcoming games range from X-Files to Twin Peaks and everywhere in between, but it's safe to say that the upcoming mystery game is casting a web of suspense and intrigue already.
There is already a very nice little demo that you can download for PC and Mac via Steam:
http://store.steampowered.com/agecheck/app/374030/
So now we also get to enjoy a rather moving new trailer too. With the game due to launch on Spetember 22nd across PC, Mac, PS4 and Xbox One, excitement is building to go hands on with one of the most sparkling games of the year.