Play UFC 2 with EA Access on XBO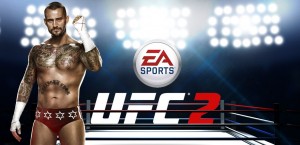 0
COMMENTS
---
If you've been waiting for the next UFC game, and you're an EA Access member, then you're in luck. The trail is now available to download only on Xbox One.
The game will allow you up to 10 hours of gameplay, with the ability to carry any progress garnered to the game proper on release. In addition, players with the EA Access membership will get a further 10% off the digital copy price.
EA Access has been extremely successful for EA, with most of their games going through the Access program. Players who are interested can find out more about it here, but top line is £3.99 GBP/month or £19.99 GBP/year. Obviously, based on where you are, this price will vary slightly, and some territories might not be eligible.
This trail is exclusive to XBO, but the game, when released on 17 March, will be available on PS4 and XBO.