A series of video games to empower women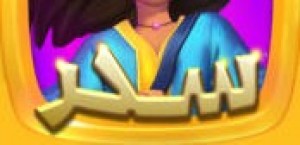 0
COMMENTS
COMPANY: Play3a
POSTED:

@Zee_ZS
---
Amman based mobile game publisher Play3arabi has decided to take an active part in the trending AlWaleed Philanthropies Foundation, modelled after "The Bill and Melinda Gates foundation" which focuses on the empowerment of woman.
Recent statistics show more than half of mobile gamers are female, yet in the MENA region there's a scarcity in games targeting females. Play3arabi has decided to address that and provide a series of games that female users can relate to and have fun with.
Sahar's Adventures, which was released yesterday, is the first game in the series and focuses entirely on female users. The game has been released on iOS devices.
"Arabic gaming apps that are female oriented are extremely limited," said Joseph Shomali, Play3arabi's CEO in a press release.
"Play3arabi is making sure that females get their share of high-quality Arabic gaming apps, without sacrificing any fun or aesthetically pleasing visuals" Shomali added.
The game requires players to assume the role of Sahar who will go on a risky adventure to save her friend Reem, during which Sahar will travel to many places such as the Great Pyramids, the Mystical Forest and the Mayan Civilisation.
You can watch the trailer below or you can can download the game from the iTunes store here.