Project Cars 2 announced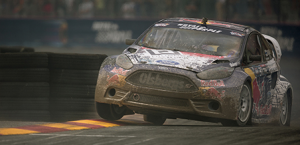 0
COMMENTS
DEVELOPER: Slightly Mad Studios
PLATFORM:
Xbox
PlayStation
PC / Mac
POSTED:

@MTamerA
---
Project Cars 2 has already been announced and will be funding by crowdfunding, according to the website.
Developer Slightly Mad Studios has said it will continue to support Project Cars through its update schedule as it outlines on the site.
Keeping the momentum of the successful launch of the game last month, and probably one of the most accurate driving simulators out there, the studio hopes to monetise on the success of the game thus far by going down the crowdfunding route.
In addition players can expect more details such as "loose surface" racing on dirt, mud and snow to name a few, as well as new disciplines including Rallycross and Hillclimbs.
There'll also be over 200 cars and courses with 50 locations and 40 different vehicle classes to compliment the new disciplines and surfaces.
And finally, co-op has been announced too, and will include different modes, such as Teammate Driver, Co-pilot and Driver Swap. There'll also be pro e-sports racing games to create yourself or to compete in.
The game will be available on all current-gen consoles, PC and Steam; the PC minimum specs being as follows:

CPU - 2.66 GHz Intel Core 2 Quad Q8400, 3.0 GHz AMD Phenom II X4 940
Graphics - DirectX 11 graphics card such as nVidia GTX 260, ATI Radeon HD 5770
Memory - 4Gb RAM, 1Gb VRAM
OS - 64-bit Windows Operating System
Network - Continuous internet connection
Software - Steam
You can find out more on the Project Cars site here. You can also find out how much you can pledge and what you'll get for it.