Ramadan War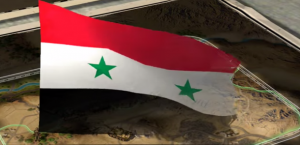 0
COMMENTS
COMPANY: Battle Factory
POSTED:

@Zee_ZS
---
Today is the first day of Ramadan, and what's a better way to celebrate than to enjoy a game that replicates a very important war occured during this holy month?
French studio Battle Factory will release Ramadan War - better known as the October War of 1973 - between the Arab coalition and Israel on both iOS and Android operated tablets on 23 June. The game was due to be released today, on the first day of Ramadan, however the studio pushed it back.
The game is an historical strategy game that simulates the entire battle of October 1973. It's not the first game in the series, however. Battle Factory has already released Normandy 1944 that takes us to the French coastline in the iconic Normandy landings of WWII.
Battle Factory aims to create games which simulate historic battles and campaigns over several centuries and across different continents. A documentation, if you like, of human beings' bloodiest and most despicible moments in history.
The game is currently only available on tablets, however the developer has said it hopes to release on PC, Mac and smartphones.
"We believe tablets can revive the dying wargaming segment," said Antoine Huu, VP Marketing at Battle Factory.
"We are fans of wargames and our goal is to recreate the tabletop experience with digital devices, all the more as they make the gameplay and the comprehension of the rules system easier and funnier." Huu added.
ArabicGamers asked Huu about what inspired them to develop the game, Huu said: "The October War is a very interesting battle as it is the first of the technology era."
The game was designed by Pierre Razoux, the Research Director in charge of regional security studies at the French Institute for Strategic Research / Military school (IRSEM) in Paris and a 30 year expereinced wargamer. His PhD in Military History was devoted to The Ramadan War of October 1973.
You can download the app now for $6,99 by clicking here, however the October War won't be available until 23 June. You can also see, from the app, the plans for future games based on historical battles, such as the Korean War.