David Rutter talks FIFA 13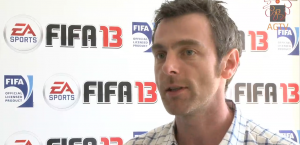 0
COMMENTS
---
FIFA game executive producer, David Rutter, talks to us about the advances in gameplay mechanics in upcoming FIFA 13.
The team has been focusing primarily on balancing the game, and re-tweeking the Player Impact Engine, as well as adding more realistic movement and ball battles in the game.
Not only will players react as they would in the real world, but you can also expect to see more realistic pushing and pulling, dribbling and attacking intellegence from your AI team.
The full interview below. The full transcript will be available tomorrow.