FIFA 13 reveal details and much more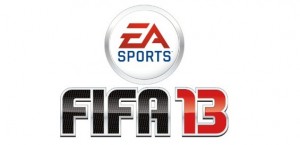 3
COMMENTS
---
It's that time of year again where we can expect the next iteration of FIFA to be released soon, and the FIFA brand hasn't let us down. However, with the new game can we see more simulation and less action? Will the game actually find more areas to improve in, or are we now in a stalemate with the development without much more to look forward to? Well, we'll find out in this feature and we hope to get your feedback on how the game has progressed and whether you think it's worth the price tag set. Also, we'll look at what impact this game has had since it was released in Arabic and whether or not you care if the commentary is in Arabic or not.
So where to start? I think, and to me one of the most impressive things about the latest iteration, is the complete connectivity of the game across all your media. So, for example, if you played FIFA on your console or PC, you can connect your account across your devices. The example used was you could play for half an hour before work, on the bus or train you could connect up to your profile using your smartphone to make amends to your team, change training and so forth, then on your lunch break long on to the site and see how you're team is doing, making more tweaks if necessary; so by the time you get home all of the changes you've made throughout the day have been implemented and you can just get on and play the game.
The EA team has tried to make this as accessible for everyone as they can because of the sheer number of people playing the game. There are over five million players playing every day, so the idea was to make it easier for them to interact with their teams wherever they are.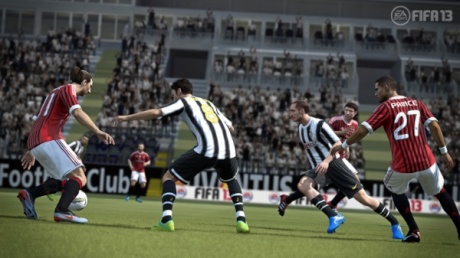 But I suppose the bigger question is what's new in this version of the game? Well, EA Sports has focused a lot more on collision, precision dribbling mechanics and tactical defence. They've been working a lot more on the player impact engine so that there aren't any more weird looking, contortionist-like motions from collisions. They've also made first-touch football a lot more realistic; taking into account the receiving players' statistics - including skill level, height, speed, quality of pass, etc - so that not every touch is a good touch, making the game more realistic. It forces you to make sure you have the right player on the receiving end of a pass. And this also means you need to make sure that your passes are good too, because not all passes are going to be good passes, and the game will reflect that. Not everything will have perfect timing, it's now up to you to make sure your passes and the player on the end of the passes are good enough for them.
And it's not just there that there has been improvements. One can expect to see a lot more from the artificial intelligence (AI) in the game. Not only will AI make better runs, but they'll make more runs too, giving you the opportunity to play out runs across the pitch which you wouldn't have been able to have done previously. So, for example, you'll see less indecisive, circle-runnnig from the AI, and more committed plays from the AI, opening up the pitch for you to play. The developers say that there are three or four more options for you to take advantage of with the AI making runs for you, and they're more decisive meaning you have a better chance of playing the game you want to play.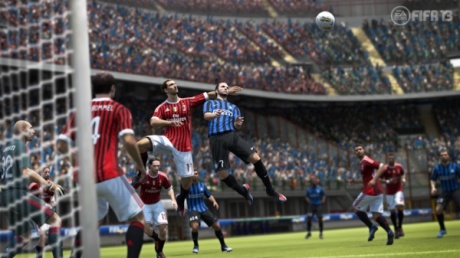 We mentioned before that there will be more control on the ball too with a more robust dribbling mechanic. Now you can dribble in any direction you want, and you can also move sideways and backwards without having your whole body move in that direction. It means you can dummy better and move across players too. And speaking of dummys and fakes, you can do this with tactical free kicks, which gives you more options on both the ball and defensively in the wall too. You can now choose to dummy free kicks, jump over the ball or take a straight shot. Combined with the AI making more runs, it gives you the chance to really make a play from your free kicks. The wall too is more responsive and players react much quicker in the wall. More on this in time. As in in a later preview.
Finally is the Player Impact Engine, which we touched on briefly before. This is where most of the big changes will be made. For a start collisions will be dealt with, as we mentioned before. But the collision will also allow for a more interactive and exciting on-the-ball challenges. So you can now pull and tug at players on the ball. You can also have off-ball battles, so if you're waiting for corner or free kick you'll see players tugging and pulling at each other until the ball gets to them Again, this means that the players attributes will be taken into consideration, so the bigger and tougher the player, the harder it is for them to be moved. However, this also applies for quicker and sharper players, so there is a balance that has been met. Furthermore the referees will be a lot more intelligent.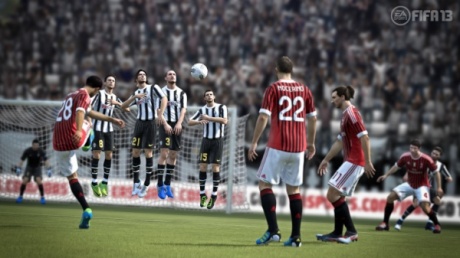 All of this is great, but one has to ask whether this has now turned more into a simulation than a fun, playing experience. There are lots of changes, and I'm sure the hardcore fans would love this, but is this now focused at them rather than the average player?
We're also in the knowledge that there will still be Arabic commentary in the game. We're not quite sure how it's going to work, we know that we don't want two commentators and we made that clear to EA when we saw the original FIFA 12 commentary, but EA won't confirm whether or not this is the case for this game. We've got an interview with both Esam El Shawali and Abdullah Al-Harby coming soon letting us know what they thought of the game and how the commentary was dealt with.
Keep posted for more news, but do check out the latest screens. We've also got interviews with both David Rutter and Aaron McHardy which we'll be posting early next week. We'd also love to hear your thoughts on the game below in the comments section. We've also set up a forum in both English and Arabic for you to express your thoughts there too.