Fallout Shelter announced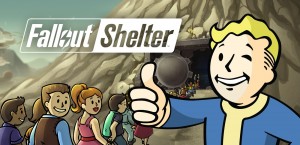 0
COMMENTS
DEVELOPER: Bethesda Softworks
COMPANY: Bethesda
POSTED:

@MTamerA
---
If you just can't wait for Fallout 4, why not try Fallout Shelter? This is a iOS game which allows you to control a state of the art underground Vault from Vault-Tec.
Your job is to build the perfect Vault and keep your Dwellers happy, protecting them from the outside Wasteland dangers.
You can select from a load of rooms and get to know your Dwellers, assigning them to work and have a Sim-like control over them, meddling (helping) with their affairs.
You can send them out to the Wasteland to explore, but you'll also need to protect them from the dangers of a post-nuclear world.
The game is available now on the Apple Store. We're not sure if it's coming to Android or other platforms yet, but we'll let you know.