Warner Bros release Lego: Jurassic World trailer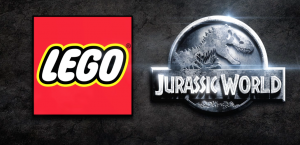 0
COMMENTS
DEVELOPER: TT Games
COMPANY: Warner Bros.
PLATFORM:
Xbox
PlayStation
Nintendo
Mobile
PC / Mac
POSTED:

@MTamerA
---
The first trailer for summer Lego game, Jurassic World, has been released by Warner Bros and developer TT Games.
The trailer is the first look at the universe with the accompanying press release detailing game play and modes.
It's the first game in a series of three following the movies which will be developed by the same team that were behind the success of the Marvel games. The games will be "reimagined in LEGO form and told in TT Games' signature classic LEGO humour" and give fans the opportunity to "play through key moments" of the movies while exploring Isla Nublar and Isla Sorna.
And because it's a Jurassic Park inspired game, you'll be able to command dinosaurs too. Players will need to collect amber to create and even customise species.
The trailer below gives you a glimpse of what to expect as it parodies an iconic scene form Jurassic Park.
LEGO Jurassic World launches in June on Xbox One, PS4, Xbox 360, PS3, Wii U, PC, PS Vita and 3DS.