Telltale's Game of Thrones comes December 2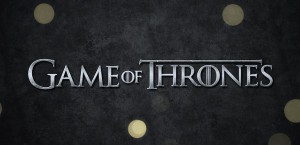 0
COMMENTS
DEVELOPER: TellTale Games
COMPANY: TellTale Games
POSTED:

@MTamerA
---
The first of six episodes of Telltale's Game of Thrones will launch on 2 December and will come first to PC and Mac as well as the PS4.
The game will come to other platforms, and other territories (the game will be released in the US first) days after the initial launch.
The announcement was made on Twitter via Telltale Games and details the release schedule and platforms, which you can see below.
#GameOfThrones A @TelltaleGames Series Ep 1 #IronFromIce 12/2 PC/Mac; PS4 SCEA 12/3 Xbox One & 360; PS4 SCEE 12/4 iOS pic.twitter.com/dpIwlib6nl



The first episode will see you assume the role of five different characters and visiting locations from the show. The characters will all be members of House Forrester, famous from the book - A Dance with Dragons - but not known to those who watch the show. However, those that watch will recognise some of the locations such King's Landing and The Wall.
Telltale wants players to experience the time between the end of season three and the beginning of season five.
Telltale Games are renowned for the excellent and emotive story telling, with their game adaptation of The Walking Dead being highly acclaimed and incredibly engaging.