Activision shares drop despite Angry Birds announcement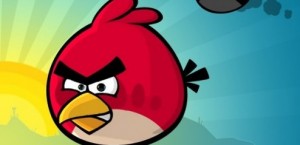 0
COMMENTS
DEVELOPER: Rovio
COMPANY: Activision
PLATFORM:
Xbox
PlayStation
Nintendo
POSTED:

@PierceJohnson
---
Activision unveiled plans to bring Angry Birds HD to consoles despite news of sliding share prices.
Speaking to The Escapist, an Activision spokesperson said: "We'll have some news for you in about two weeks. Wait until you see Angry Birds on consoles in HD."
Angry Birds maker Rovio announced earlier this week that the latest game, Angry Birds Space, has surpassed 100 million downloads since its release in March.
Meanwhile Activision Blizzard shares have started to drop after reports surfaced that Vivendi is considering selling it off later this month.
Activision and Vivendi have been together since 2007 when they combined to make the world's largest pure-play online and console game publisher.
Rumours persist that Vivendi chairman Jean-Rene Fourtou is eager to sell Activision after the company suffered a 28 percent slide in stock price over the last year.