Xbox One has twice as many pre-orders as Xbox 360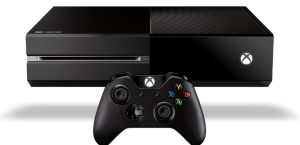 0
COMMENTS
COMPANY: Microsoft
POSTED:

@PierceJohnson
---
Microsoft has confirmed that twice as many pre-orders have been placed for the Xbox One compared to the Xbox 360 before that console's launch.
Demand has been incredibly high and Microsoft is thanking fans for their support.
"As a result of this incredible demand, a limited number of additional Xbox One Day One consoles are now available for pre-order," said Microsoft.
Pre-orders for the PlayStation 4 are also said to be double that of the PlayStation 3.
It was also revealed yesterday that the Xbox 360 is still continuing its dominance at the top of the console market in the US, shifting 96,000 units last month.
That means the Xbox 360 is the best-selling console in the US for the 32nd month in a row.