Iwata insists third-party Wii U games are coming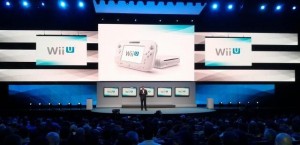 0
COMMENTS
COMPANY: Nintendo
POSTED:

@PierceJohnson
---
Nintendo president Satoru Iwata has told analysts that more third-party games will be heading to Wii U in the near future.
Nintendo revealed a list of third-party games launching on Wii U during its Nintendo Direct E3 broadcast, but there were still plenty of big names missing.
Iwata claims there's nothing to worry about though, as there are plenty of unannounced titles coming to the platform.
"We hope to revitalise the platform with our strong first-party lineup, and then an enriched third-party software lineup will follow," he said [via Nintendo Life].
"It is not my position to mention which titles each third-party developer will release in the future. However, more unannounced titles will come."
EA recently stated that it has no Wii U games currently in development, while Ubisoft said the Wii U would have to sell more units for them to create more games for it.