PS4 buzz has faded, claims games analyst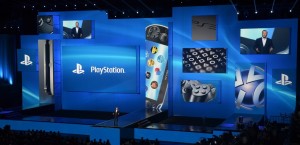 0
COMMENTS
COMPANY: Sony
POSTED:

@PierceJohnson
---
Buzz surrounding the PlayStation 4 has faded since its reveal in February, according to Wedbush Securities analyst Michael Pachter.
Pachter believes Sony and Microsoft were both right to host reveal events for new hardware prior to E3 in June.
He also claims that Sony did well to ignite interest in the PS4, but slowly that talk has faded and now it's the next Xbox that everyone is talking about.
"Microsoft and Sony have both departed from prior practice by having an independent event different from E3," he said in the latest episode of Pach-Attack!
"Sony was very smart to do a reveal event in February. I thought they kept the buzz up and a lot of people talked about the PS4.
"That talk has faded, now the talk is all about the next Xbox event, so there's now buzz in front of that. They announced it about a month ahead of time and they're going to get buzz for the two weeks heading into E3."
However Pachter doesn't think that buzz translates to sales, and consumers won't make their minds up until they see both boxes.
"The truth is, buzz is one thing, purchase intent is another," he added.
"I don't think anyone is buying any of these boxes until they see them and they see the price. So what really is going to matter is E3."