THQ was too slow to change, claims former exec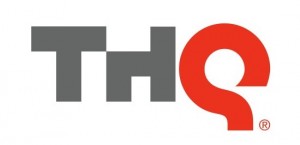 0
COMMENTS
COMPANY: THQ
PLATFORM:
Xbox
PlayStation
Nintendo
Mobile
PC / Mac
POSTED:

@PierceJohnson
---
Former THQ executive Danny Bilson has claimed that the now-bankrupt publisher "couldn't change fast enough" to survive.
Bilson joined THQ in 2008 and was tasked with visiting different internal studios and telling them what they should work on, he told an audience at the GameHorizon conference.
A few months into the job he was informed that half of THQ's production budget was to be cut, leading to seven studios being closed.
Bilson said the process was "one of the worst things I've ever experienced," but decided to stick with THQ anyway.
He stayed there until May 2012, well before the company went bankrupt in December, and said at the time there was lots of hope for the future.
"When I left, there was no talk of bankruptcy, there was no talk of anything like that," he said.
"It was really tough times, and we were trying to sell stuff off, but we were determined to live to fight another day and we had a portfolio of games that people were really responding to.
"It's hard. It's hard for me - I gave it all I had but it didn't work, and I think they couldn't change fast enough from a culture of kids' licensed games to a culture of core games. And then, the business was changing faster than we could change."