Why EA and Star Wars is the perfect match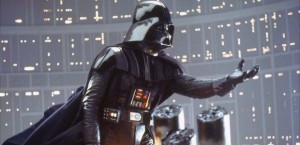 2
COMMENTS
COMPANY: EA
PLATFORM:
Xbox
PlayStation
Nintendo
Mobile
PC / Mac
POSTED:

@PierceJohnson
---
There was much shaking of heads earlier this week as news filtered through about Disney agreeing a deal which would see EA release several Star Wars games over the coming years. "Oh great, another franchise for EA to ruin with yearly installments and microtransactions," was the cry heard around the world. But upon closer inspection, this could be the perfect match for Star Wars fans desperate to finally play good games.
When you think about it, there were really only two options for Disney to consider when handing out the license for Star Wars titles. Sending IPs to several different publishers around the world was never going to happen, it was always going to want to sign them off to one big company that has the resources to make something like this work. That pretty much leaves EA and Activision as the two main culprits, and would you really trust Activision after the mess it's made of game-movie tie-ins the last few years?
But it's not only that EA is the lesser of two evils. It also has several studios that undoubtedly have the talent needed to make genuinely great games. When the deal was announced DICE, Visceral and BioWare were the three studios that were confirmed to be working on new projects, with others likely to follow. Those are three studios with a history of producing great work.
They also have their own specialties. It's pretty safe to say that Battlefield studio DICE will be working on some kind of Star Wars shooter, possibly reviving the Battlefront franchise in the process. Whatever DICE decides to do, it would probably be the most eagerly anticipated thing to come out of this deal. Team-based online wars similar to Battlefield 3, but with Stormtroopers going up against Wookies? Shut up and take my money!
What about Dead Space creators Visceral Games? A survival-horror Star Wars experience would be something truly unique and interesting, and it would offer something else for the older gamers that have played every type of Star Wars game imaginable over the last few decades. BioWare is a studio that has worked on a Star Wars title very recently with The Old Republic, and the MMO wasn't a huge success. But give them the chance to replicate their success with an action-RPG similar to Mass Effect and who knows what could happen?
Then there are the other studios that could sign up to be a part of this, giving fans the chance to play a bit of "Fantasy Football" with what they want to see. How about SimCity makers Maxis doing a Star Wars city building simulator where you create your own Death Star? Or Victory Games doing a Star Wars RTS similar to Command & Conquer? The mind boggles at the possibilities.
Of course there are obvious downsides to all this as well, the biggest one for me being the fear that EA will rush out a game to tie-in with every new Star Wars movie that gets released, with no creativity and nothing that would make me want to play it. And then there's the endless amount of downloadable content and microtransactions, which could start to grate. But at the end of the day, if Burnout creators Criterion ever get to make a podracing game, I can die a happy man.