Analyst: Microsoft smart to copy Sony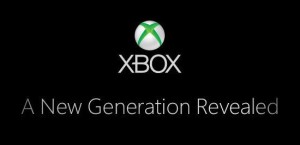 1
COMMENTS
COMPANY: Microsoft
POSTED:

@PierceJohnson
---
Microsoft made the right decision by copying Sony and hosting a console reveal event before E3, according to games analyst Michael Pachter.
Yesterday an event to officially announce the next Xbox was confirmed to be taking place in Washington on 21 May.
Sony held a similar event in New York a few months ago, and Pachter believes it's better to drum up interest for a console before E3 in June.
"I think Sony was smart to do a press reveal," he said on Twitter. "MSFT also smart. Better to build anticipation into E3, allows us to focus on games in June."
Pachter added that he doesn't think it's too late for Microsoft to show its hand, and another month of waiting won't hurt anybody.
"I can wait 27 more days to find out about backward compatibility, used game availability and always connected (or not for each one)."
Are you looking forward to the next Xbox reveal event? Give us your thoughts below.