New DualShock 4 video released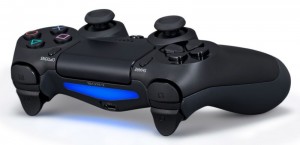 1
COMMENTS
COMPANY: Sony
POSTED:

@PierceJohnson
---
Sony has released a new video showing off the main features for the DualShock 4 controller.
The DualShock 4 was first announced at the PlayStation 4 reveal event in February with a few new features compared to the DualShock 3, such as a TouchPad and a Share button.
Check out how the features come together in the video below.
Are you excited about getting your hands on a DualShock 4? Give us your thoughts below.