Starbreeze acquiring Overkill Software; Payday sequel coming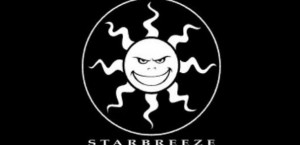 0
COMMENTS
COMPANY: Starbreeze
PLATFORM:
Xbox
PlayStation
PC / Mac
POSTED:
---
Starbreeze has announced that it intends to acquire Overkill Software, and this has resulted in some details of forthcoming games.
Starbreeze will be buying all of Overkill's shares from its parent company SLG Entertainment, nd paying for them with shares in Starbreeze. The acquisition has yet to be approved by Starbreeze's own shareholders, but it's looking likely.
Starbreeze most recently developed the first-person reimagining of Syndicate for EA, while Overkill is best known for co-op shooter Payday: The Heist.
Judging by the press release (translated from Swedish, rather wonkily, by Google Translate), the two Swedish companies will fit well together, with Overkill focusing primarily on downloadable titles while Starbreeze works on bigger budget endeavours.
It sounds like there's a lot of work coming out of both studios, too. Starbreeze boss Mikael Nermark told Eurogamer that for the time being, Overkill will "still continue to grow the first Payday, to enhance that experience, and move to the sequel" while noting that Starbreeze doesn't plan to impact Overkill's creative freedoms in any way.
Starbreeze, on the other hand, is working on three titles of its own, although it's remaining tight-lipped about what they are.
The first is named P13 and is being made in collaboration with Swedish filmmaker Josef Fares. It's a self-funded title that will hit PC, PlayStation Network, and Xbox LIVE Arcade, and according to Nermark, "It's an interesting game. It's a different kind of game. I think people will be surprised Starbreeze is doing this kind of game."
The second, Cold Mercury, has a twist on a "free-to-play-ish" business model, and will use what the team learned from Syndicate's co-op mode.
The third title, on the other hand, remains completely unknown, but Nermark noted that all of Starbreeze's titles "will build from the Starbreeze DNA in story and narrative," that Starbreeze will always aim for "the highest graphical fidelity", and that Starbreeze always wants to "bring something new and innovative to the table."
Whew. We suspect we'll have more when the acquisition of Overkill is finalised, and - of course - when the projects in question are formally announced.