Splinter Cell: Blacklist Wii U trailer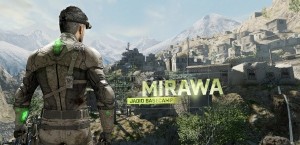 0
COMMENTS
DEVELOPER: Ubisoft
COMPANY: Ubisoft
POSTED:

@Zee_ZS
---
Ubisoft has released a new trailer for the Splinter Cell Blacklist for the Wii U. The new trailer highlight's the Wii U specific features.
This trailer was released following rumors circulating that some retailers listed the Wii U's details for Splinter Cell: Blacklist.
Ubisoft has also released the official box art earlier this day, click here to enjoy it.